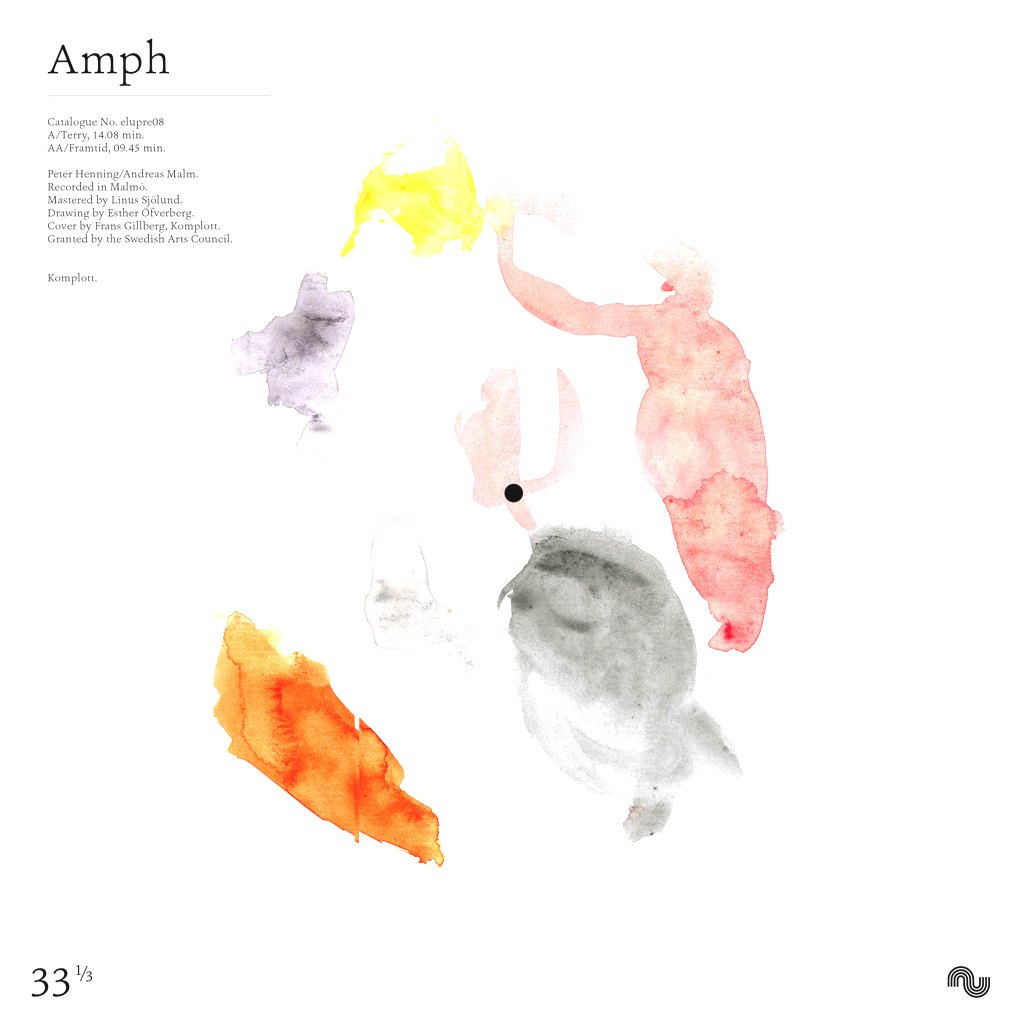 Amph
Terry/Framtid
Cataloguenumber:
elupre08
Year:
2014
Format:
LP , iTunes , Spotify , Google music , Wimp , Rdio , Amazon,
Tracklist
A
1: Terry 14:08


B
1: Framtid 9:45

Add to cart
Amph is the duo of Peter Henning and Andreas Malm – a project that since it´s inception in 2011 has been exploring different forms of underground music focused on the use and manipulation of magnetic tape. Although the band has developed an increasing compositional sensitivity, hissy four-track recordings and rudimentary looping still forms the basis of their sound. The Terry / Framtid 12" showcases two different sides of this aesthetic. While "Terry" has a more accessible and melodic approach, "Framtid", on the on the other hand, takes a harsher route toward the same densely layered sound world.
"Terry" has previously been featured on Steve Cammack´s SoundArt Radio. "Framtid" builds upon "Mustaqbal", released on Tape Works vol. VI (Hästen & Korset).
ORDER
Order cart empty
Thanks for orderering, order details has been posted by e-mail.
Registering order, one moment ...