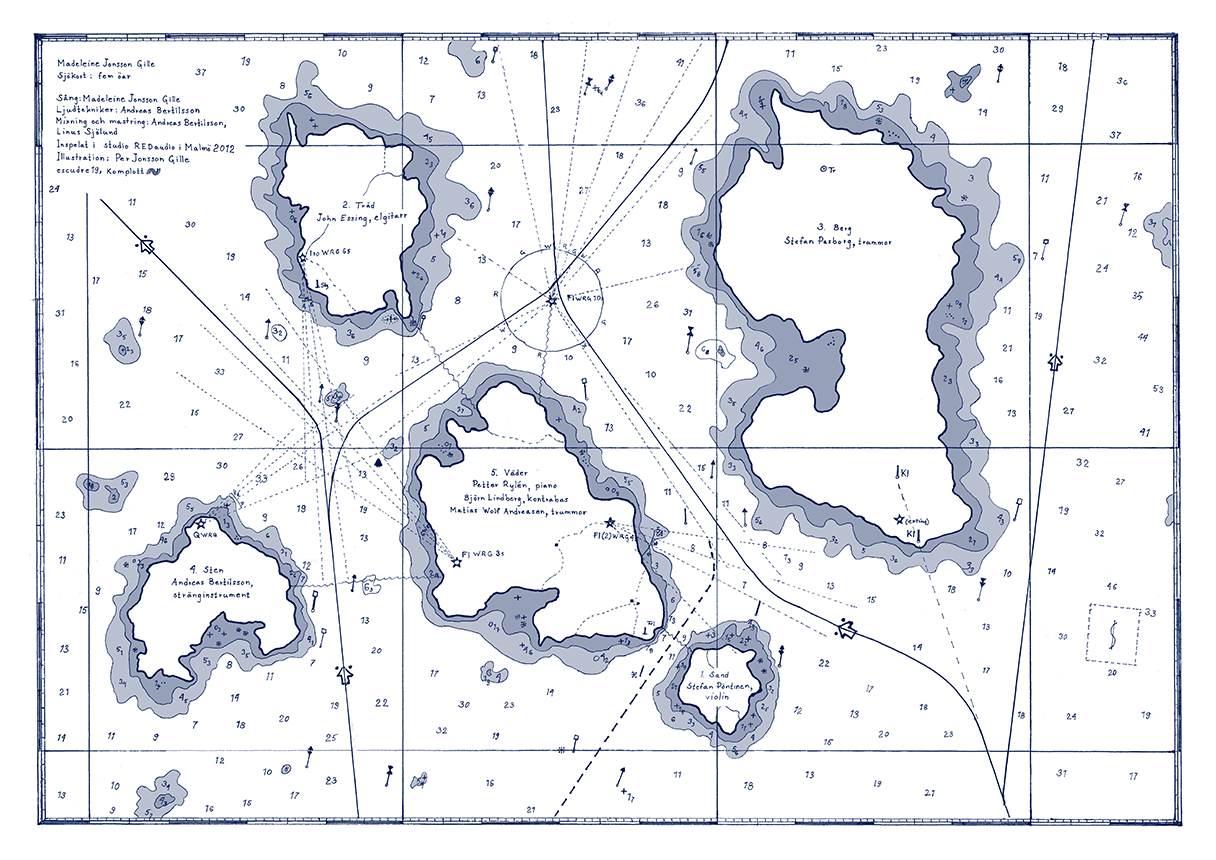 Madeleine Jonsson Gille
Sjökort: fem öar
Cataloguenumber:
escudre19
Year:
2013
Format:
CD, iTunes, Spotify, Google music, Wimp, Rdio, Amazon,
Tracklist
1: Sand 2:10

2: Träd 7:59

3: Berg 4:29

4: Sten 4:42

5: Väder 7:46

Add to cart
The recording of the album Sjökort: fem öar is an improvisation. Every track is an association and the feelings associated with a place. Each piece has its own character with a vocal set to music by Madeleine together with the participating musicians. Sand with Stefan Pöntinen, Träd with Johnny Essing, Berg with Stefan Pasborg, Sten with Andreas Bertilsson and Väder with The Original Trio.
This is the first Komplott release of 2013 and the labels first releease with 21-year-old Madeleine Jonsson Gille.
ORDER
Order cart empty
Thanks for orderering, order details has been posted by e-mail.
Registering order, one moment ...