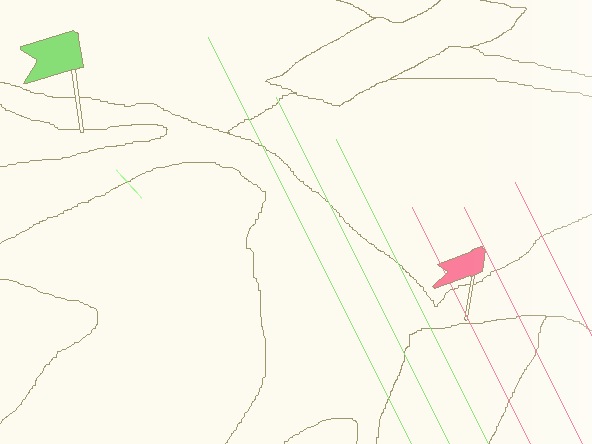 All Spec Kit
Flag
Cataloguenumber:
bull12
Year:
2005
Format:
Power Point,
Download ↓
A parallel illustration\r\n\r\n\"Flag\" is the twelfth release in the Bull Series, a musical composition that in many significant respects differs from the previous releases. It is the first genuine attempt in Komplott\´s ambition to experiment with various deviating formats of publication via the digital catalogue which the Internet enables. It is an attempt to publish music that doesn\´t derivate from the mp3-format, the dominating format on the Internet and which is being commercialized in an ever larger extent.\r\n\r\n\"Flag\" is the product of collaboration between producer and musician, where the possibilities of taking on straightforward and unexpected solutions are being explored as well as the predetermined limitations the composing process. As a way of challenging the leading software programs for sound compositions on the market, which are frequently portraying themselves as portals of limitless opportunities and imagination, Starfield Simulation member All Spec Kit has, at the request of Komplott, composed a sound piece using a predetermined software - Microsoft PowerPoint. By using a program which in not intended for music composing the musician is being limited in his/her creation process and are bound to use other paths through the musical structure. From the, in a musical context, extremely limited program, Al Spec Kit has created an abstract sound collage which also differs from the intention of the creators of PowerPoint, which is to enable the viewer to clearly perceive the intentions of the agent. It\´s a collage consisting of a number of arranged sound fragments, encapsulated in a graphic presentation very distant from advanced effects and digital and real time arrangements of sound.\r\n\r\nThe listener\´s or viewers journey through Kurtsson\´s landscape is light-years away from the abrupt numerical displays, misleading graphic tables and turgid slogans delivered by the commerce and the educational system. As a viewer we are confronted with something which, to begin with, appears in front of us like a magnificent landscape, but its when this illusion is deflated that Kurtsson wants to capture and guide the listener through his scenes of sound. It\´s on the edge between the illusion and the understanding of its opposite, the simple, amateurish montage, where the plastic wrapping and the tiny flags become apparent, which is the basis of the music. In this way \"Flag\" becomes a parallel illustration of the music which the mp3-files have dismissed as tiny tags of compressed and unsigned information.\r\n

April 2005\r\n\r\nKomplott\r\n
Malmö, Sweden
ORDER
Order cart empty
Thanks for orderering, order details has been posted by e-mail.
Registering order, one moment ...