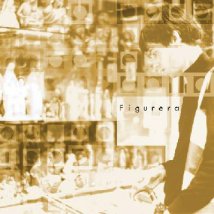 Figurera
Figurera
Cataloguenumber:
elupre01
Year:
1999
Format:
LP,
Tracklist
A
1: xivrig('Dds#KMe)
2: MZw
3: LSp/>0
4: Sida (; B' ☐ ' )
5: ?nd#2kj3

B
1: Eddka
2: u☐9
3: , Ab ☐
4: nvnis (ibba)
Add to cart
Figureras debut album is the first release on the new Swedish based alternative label Komplott. This debut album from Figurera, recorded on different locations in Sweden during 1997 and early 1999, is a broad collection of tracks ranging from noise and experimental beats to pure melodies inspired by modern classical music. Almost every track on the record has a different approach. Some tracks are based upon samples from everyday objects as in the track "MZw". This track is completely arranged of samples from a standard PC printer. Other track´s on the album differs quite much from these sample arrangements. hese tracks are based on more advanced polyphonic clusters to very simple melodies and arrangements. This variation makes this debut album different, aiming at discovering new approaches to electronic music. The record is currently pressed on vinyl only limited to 500 copies.
ORDER
Order cart empty
Thanks for orderering, order details has been posted by e-mail.
Registering order, one moment ...